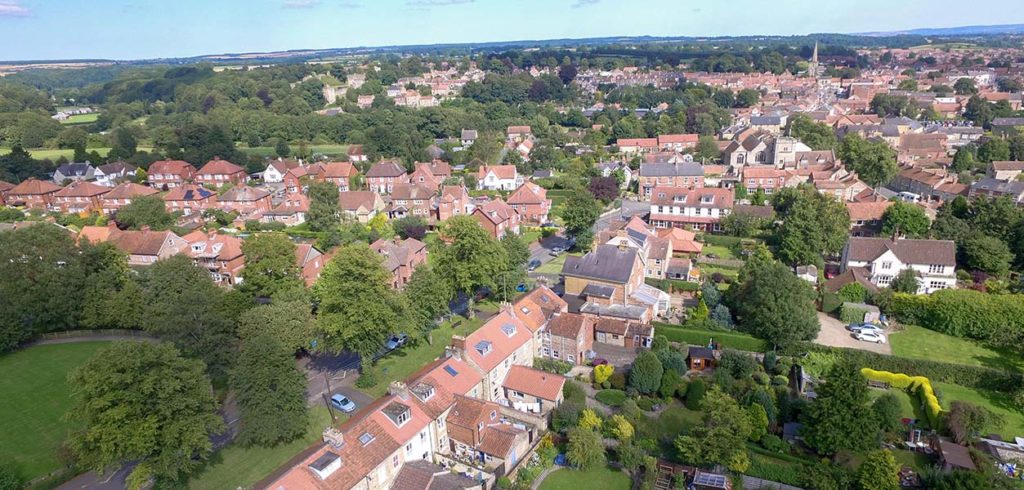 Are you looking for the best estate agent to help you buy or sell a property in Ryedale? Look no further than Peter Illingworth estate agents, the leading estate agents in Ryedale and a member of the International Mayfair Group. They have been in the business since 1990 and have earned a reputation for excellence, quality and service. Here are some of the reasons why you should choose Peter Illingworth estate agents:
They know the local market inside out.
Peter Illingworth estate agents have two offices in Kirkbymoorside and Pickering, covering the whole of Ryedale and surrounding areas. They have unrivalled knowledge of the local market and the current trends and demands. They can give you the best advice on the most suitable price for your property, based on comparable sales and valuations. They can also target the right audience for your property and tailor their marketing strategy accordingly. They can also inform you of the schools, amenities, transport links and other factors that may make your property more desirable and valuable .
They can reach buyers and investors worldwide.
Peter Illingworth estate agents are a member of the International Mayfair Group, which is a group of independent estate agents who are based in London and have access to a network of over 450 offices worldwide, covering prime locations in Europe, the USA, South Africa, Barbados, Ireland and other countries . This means that they can showcase your property to a wide range of potential buyers and investors who are looking for properties in your area. They can also tap into the extensive market research and specialist skills that the Mayfair Group provides.
They offer a first-class service and support.
Peter Illingworth estate agents are dedicated, assiduous and committed to delivering with integrity and professionalism. They can take care of every aspect of buying or selling your property, from taking professional photos, creating floor plans, writing appealing descriptions and highlighting the unique features and benefits of your property, to arranging viewings, negotiating with buyers or sellers, liaising with solicitors, conveyancers, mortgage lenders and other parties involved, and ensuring that the transaction completes smoothly and on time. They can also keep you updated on any developments or delays and resolve any problems that may arise .
They have local contacts and support.
Peter Illingworth estate agents have access to a network of local professionals who can assist with various aspects of buying or selling a property. For example, they can recommend reputable tradespeople, such as plumbers, electricians, decorators or cleaners, who can help with any repairs or improvements that may be needed to make the property more attractive or compliant. They can also refer you to trusted solicitors, conveyancers, surveyors or mortgage brokers who can provide legal or financial advice or services .
Don't miss this opportunity to buy or sell a property in Ryedale with Peter Illingworth estate agents. Peter Illingworth estate agents can provide you with local knowledge, global reach, first-class service and local support that can save you time, money and hassle. They can also provide you with a personal touch and a sense of community that is rare in today's market.
If you live in the Ryedale, or the North York Moors area get in touch with Peter Illingworth Estate Agents today and get moving through our Ryedale Offices of Kirkbymoorside and Pickering, plus the London Office.
What our customers say about us.